The neo-Gothic style chapel and its hull-shaped nave
refers to the vocation of a place of religion for the sailors of Etretat.
1854
The people of Etretat had the idea to build
a chapel dedicated to the Blessed Virgin.
1856
, August 6 the chapel was blessed as the Fishermen's and Sailors' Chapel.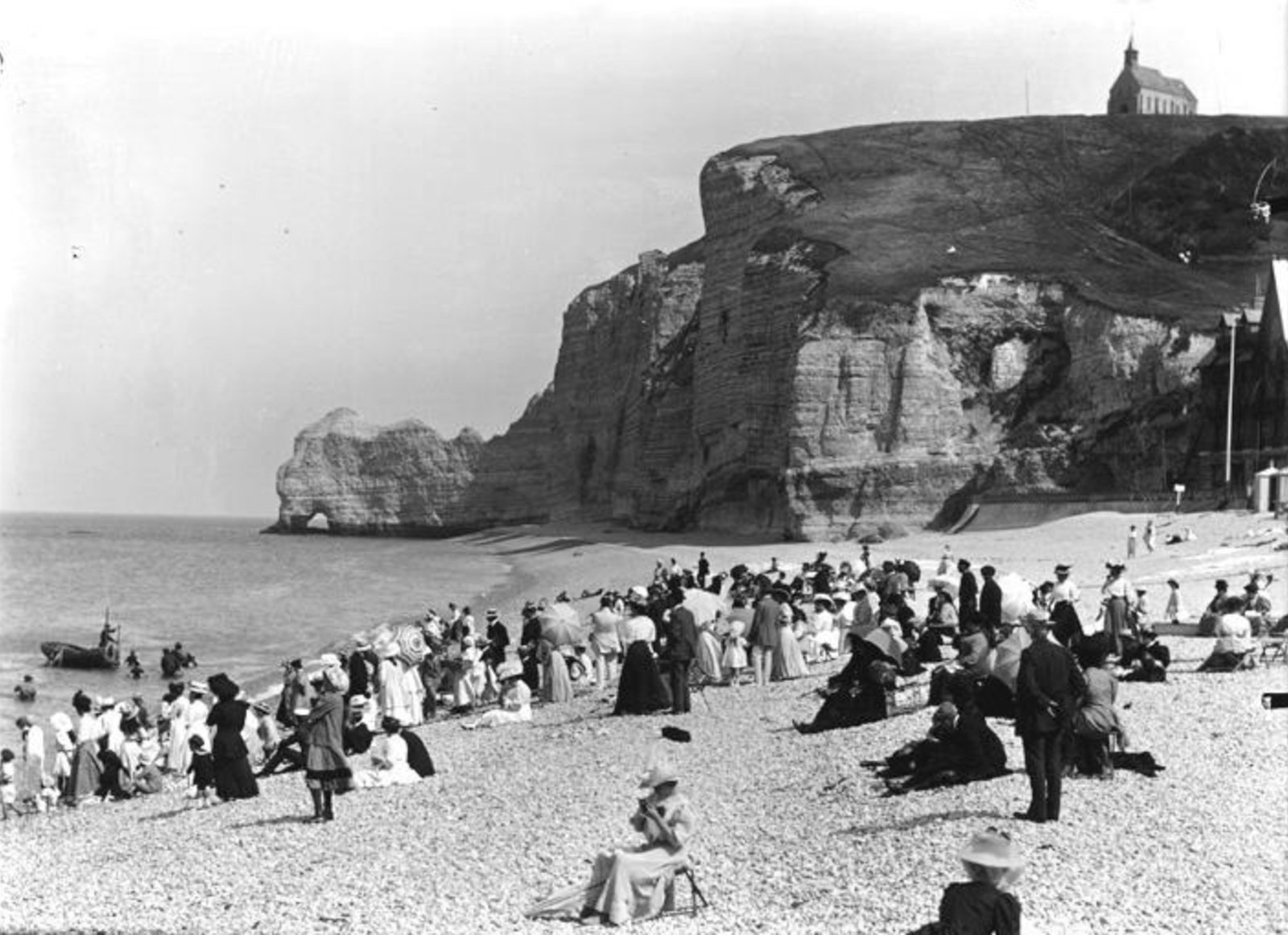 Beach of Etretat with the original Chapelle Notre Dame de la Garde
photo around
1905
by the
Seeberger Brothers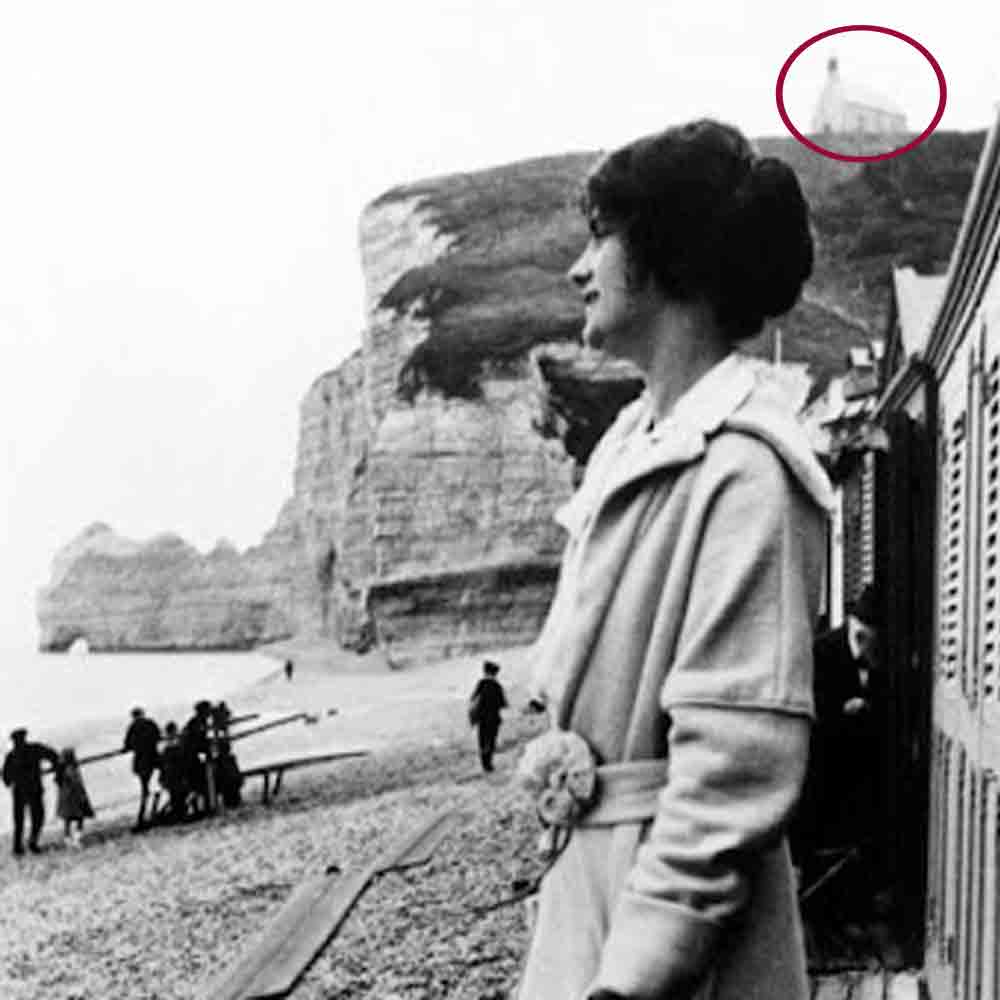 View on the originial Chapelle in a picture from
1913
with
Coco Chanel
1942
The chapel was destroyed during World War 2.
1950
The chapel was reconstructed
and renamed as "Notre Dame de la Garde".
This chapel is the work of the architect Arthur Giraudet and Mr. Lanfry.
The architecture is different from the original one,
its main caracteristic is its carina-shaped nave.
The frame lined with frieze will recall an environment very familiar to sailors.
1964
were added glas windows from the atelier Degusseau.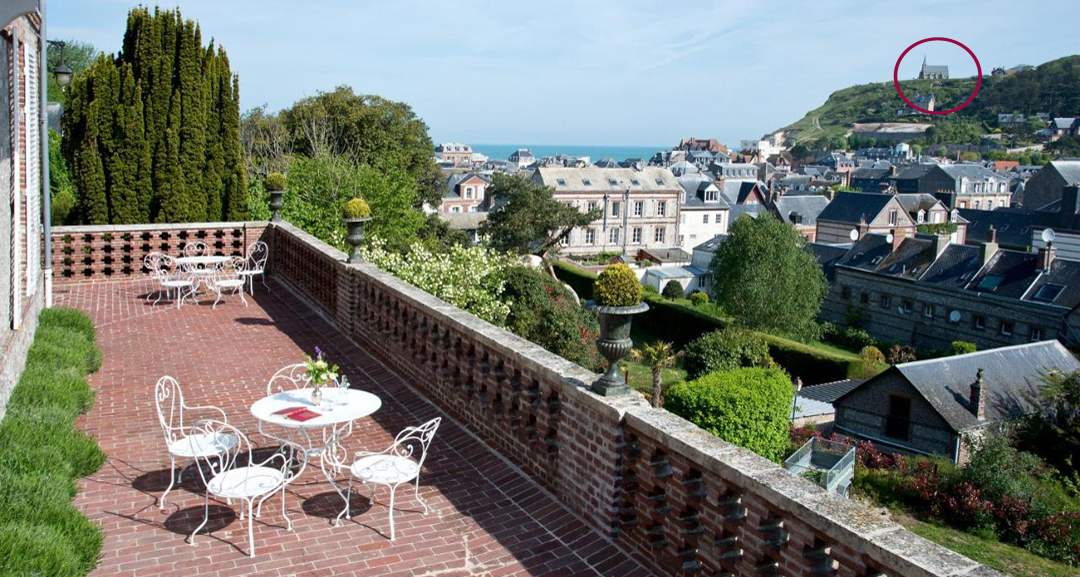 View on the Chapelle from the Hotel
Castel de la Terrasse
Tourist information sites
about thousands of cities
can be found in the
Phone Book of the World / PBof.com
PBof.com/city
PBof.com/etretat