The contemporay artist Stephany von Fuerstenberg
loves beautiful sunsets.
They inspire her to transmit positive energy.

Among others Stephany got connected to art
through her great aunt Anna Boch (1848 - 1936)
who was both
an impressionist artist
that knew about Etretat through Claude Monet (1840 - 1928)
and a art collector.

Anna Boch is known for having acquired the Red Vineyard,
the only painting Vincent van Gogh sold during his lifetime.

Stephanie paints from Zuerich and from Munich.
Her paintings are on Cards sold
through Reiter Kunstverlag
and Post offices all around Switzerland.

She also designs jewels for the jewler house Stephan Kaddick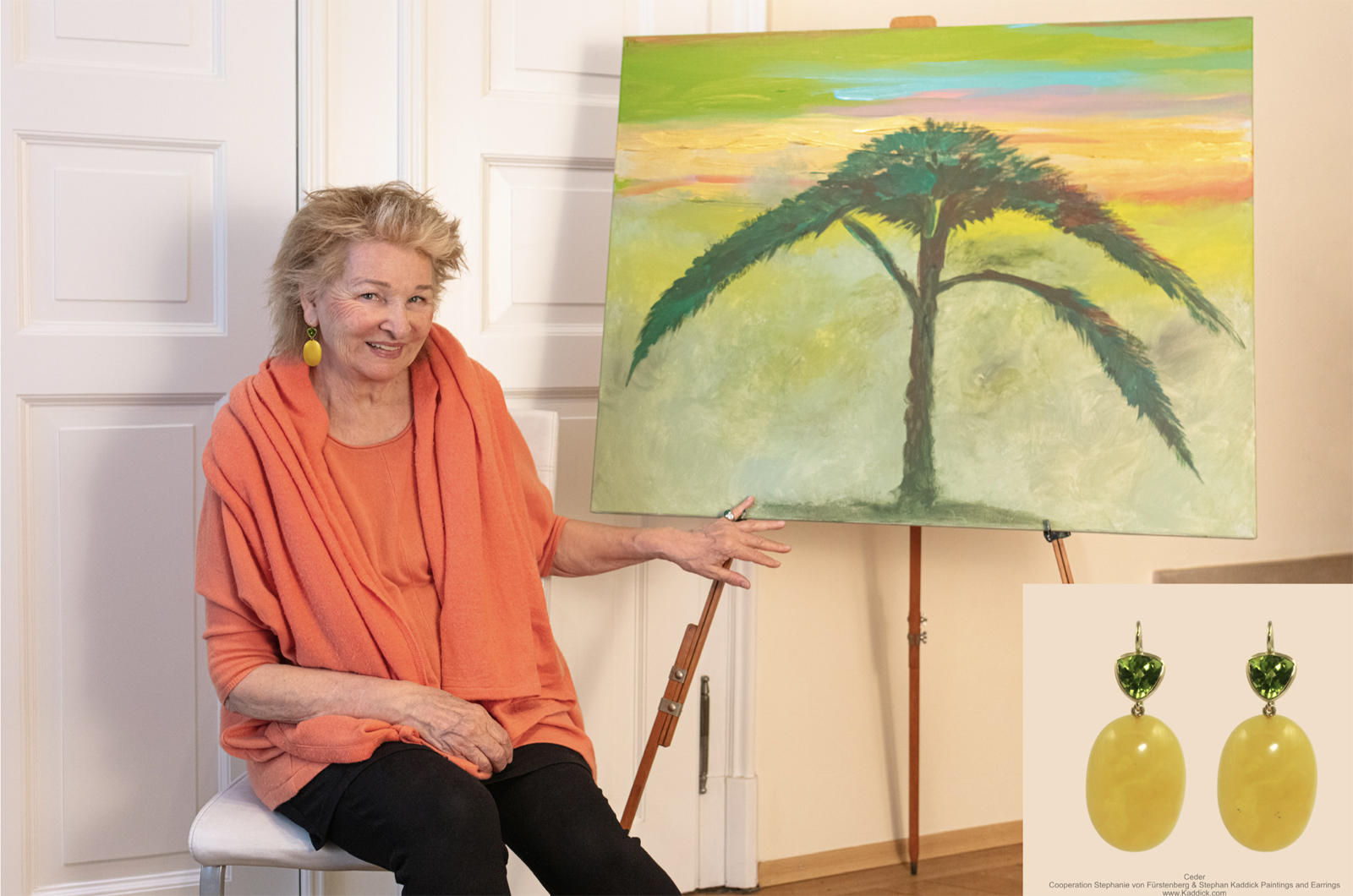 photo of Stephany von Fuerstenberg with her painting and her earrings
for the Cedre Imperial Meudon taken in 2021
website of Stephany von Fuerstenberg


2021 Stephanie and hundreds of children
from France and Israel
painted the Cedre Imperial Meudon
that was threatened to be cut down for a real estate project.

Once a present of Empress Josephine (1763 - 1814),
the centuries old Cedre Imperial Meudon
is surrounded by legends and fairytales.

It is also symbol for resistance during WW2.
The tree was saved in extremis from destruction
by Denis Larghero, the major of Meudon.

Birds that travel from Paris to Etretat stop by the famous tree
that has a magical view on the Eiffel Tower.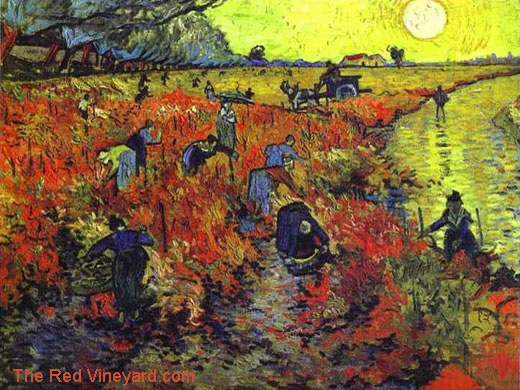 The Red Vineyard by Vincent van Gogh.

1888 Oct 29 Vincent van Gogh painted the Red Vineyard at the Yellow House in Arles
1890 January Vincent van Gogh sold the painting to Anna Boch
Anna Boch and her brother Eugene Boch both had a major Impressionist art collection.
1906 The beautty of the painting intimidated Anna Boch who sold it to the gallery Eugene Druet.
1909 Yvan Morozov bought the Painting.

The painting is still in Moscow at the Pushkin Museum Moscow


Vincent van Gogh (1853 - 1890) knew about Etretat
through many for his painter friends
but he has never been there himself.







Tourist information sites
about thousands of cities
can be found in the
Phone Book of the World / PBof.com
PBof.com/city
PBof.com/etretat