The painter Eugene Delacroix (1798 - 1863)
Delacroix was born in the east of Paris
and lived in the French capital most of his life.
He went to the colledge Louis Le Grand
and later to the école des Beaux Arts.
1830
Delacroix made his most famous painting
"La Liberte guidant le peuple"
1840
Eugene Delacroix rents à house in Draveil
in the south of Paris.
At that time he used to travel to Normandy
where he made above aquarelle of the Etretat cliffs.
He also painted in the nearby towns of Fecamp and Dieppe.
When svisiting the area he stayed with
his cousin Alexandre Bataille near Fecamp.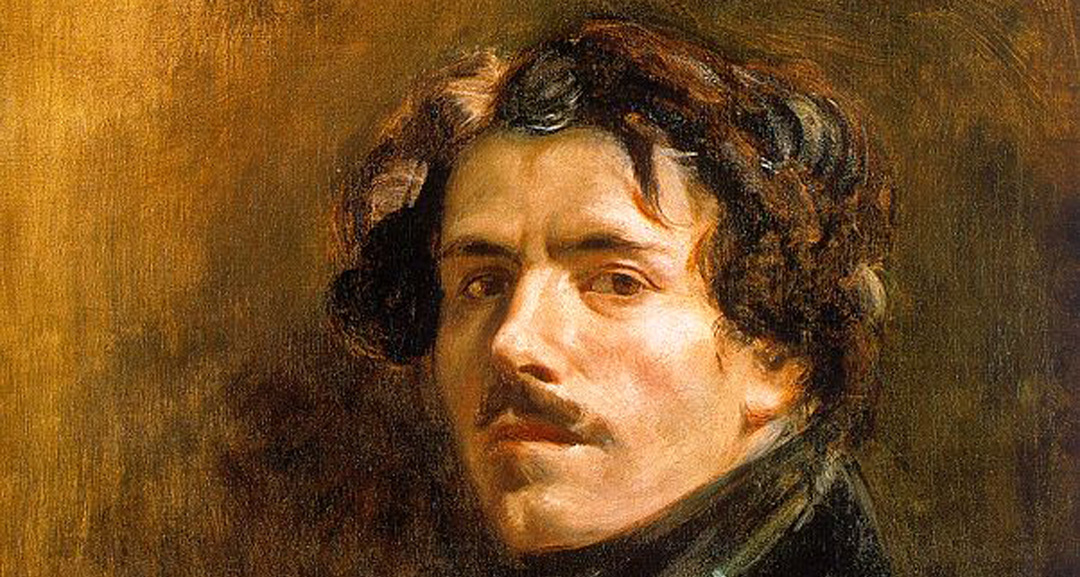 selfportrait of Eugene Delacroix
The painting is in
Paris
in the
Louvre
website of the Musee Delacroix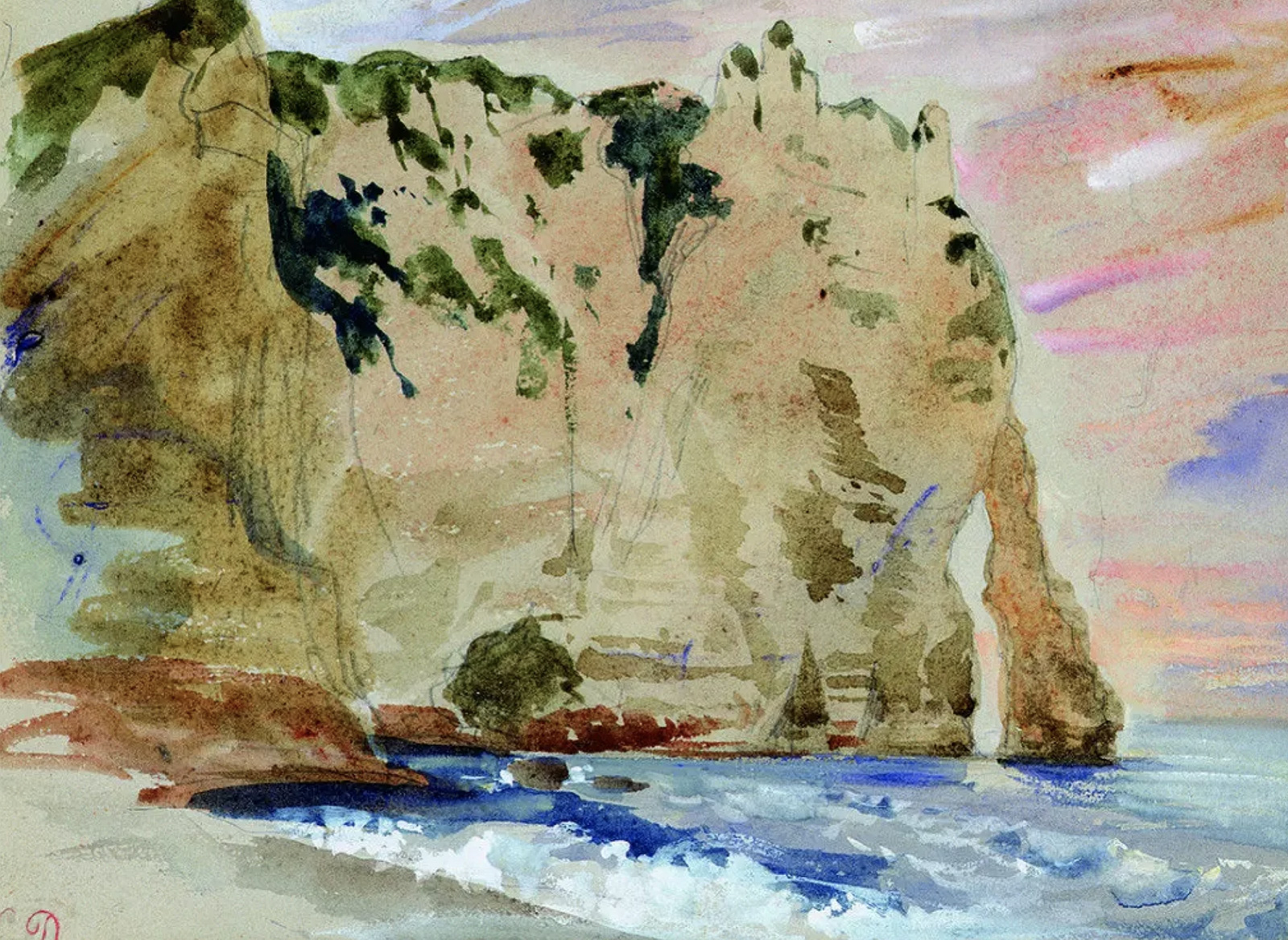 Falaise d'Aval Etretat painted 1838
The painting is in
Paris
in the
Musée de Montmartre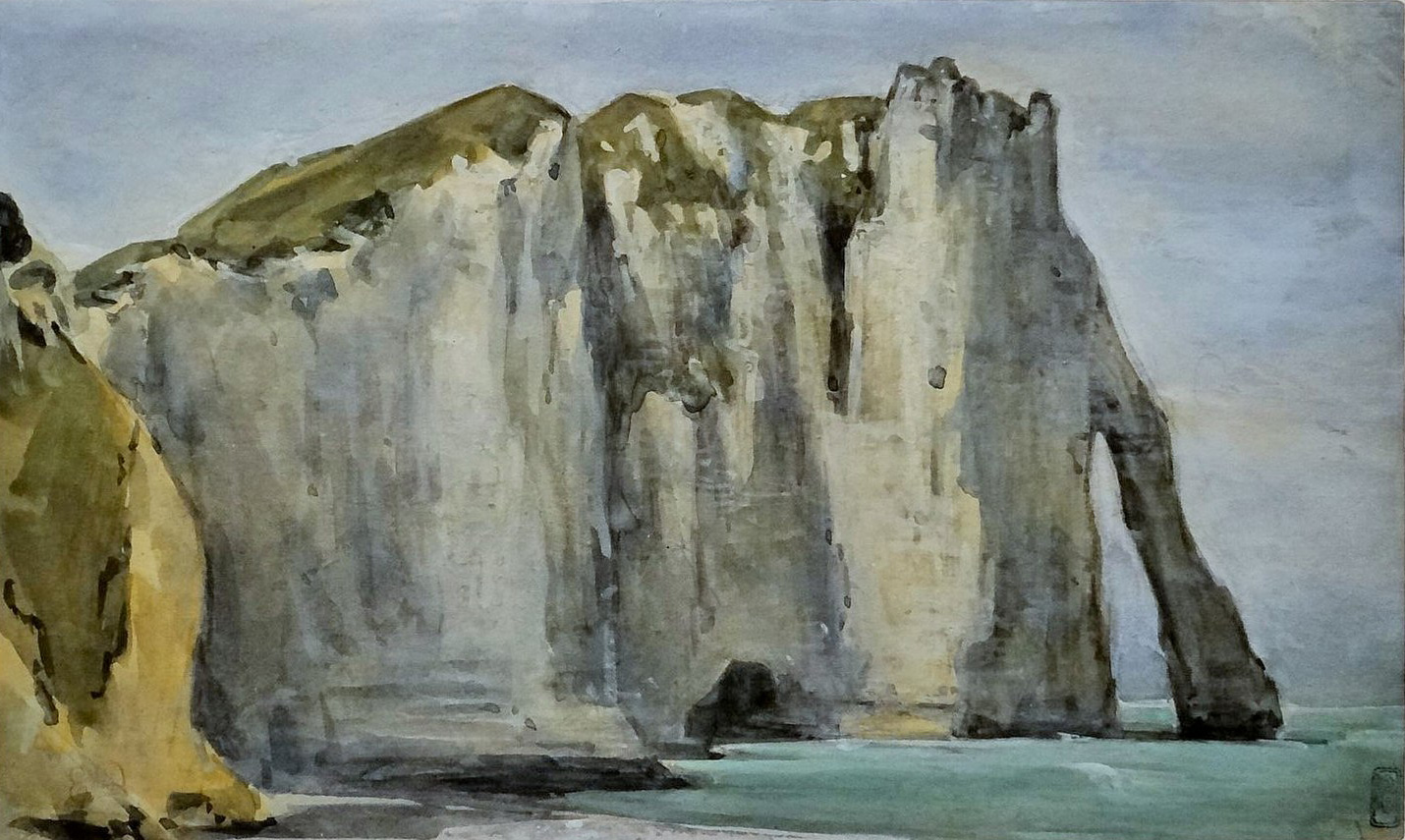 Falaise d'Aval Etretat painted 1849
The painting is in
Rotterdam
in the
Boijlans Museum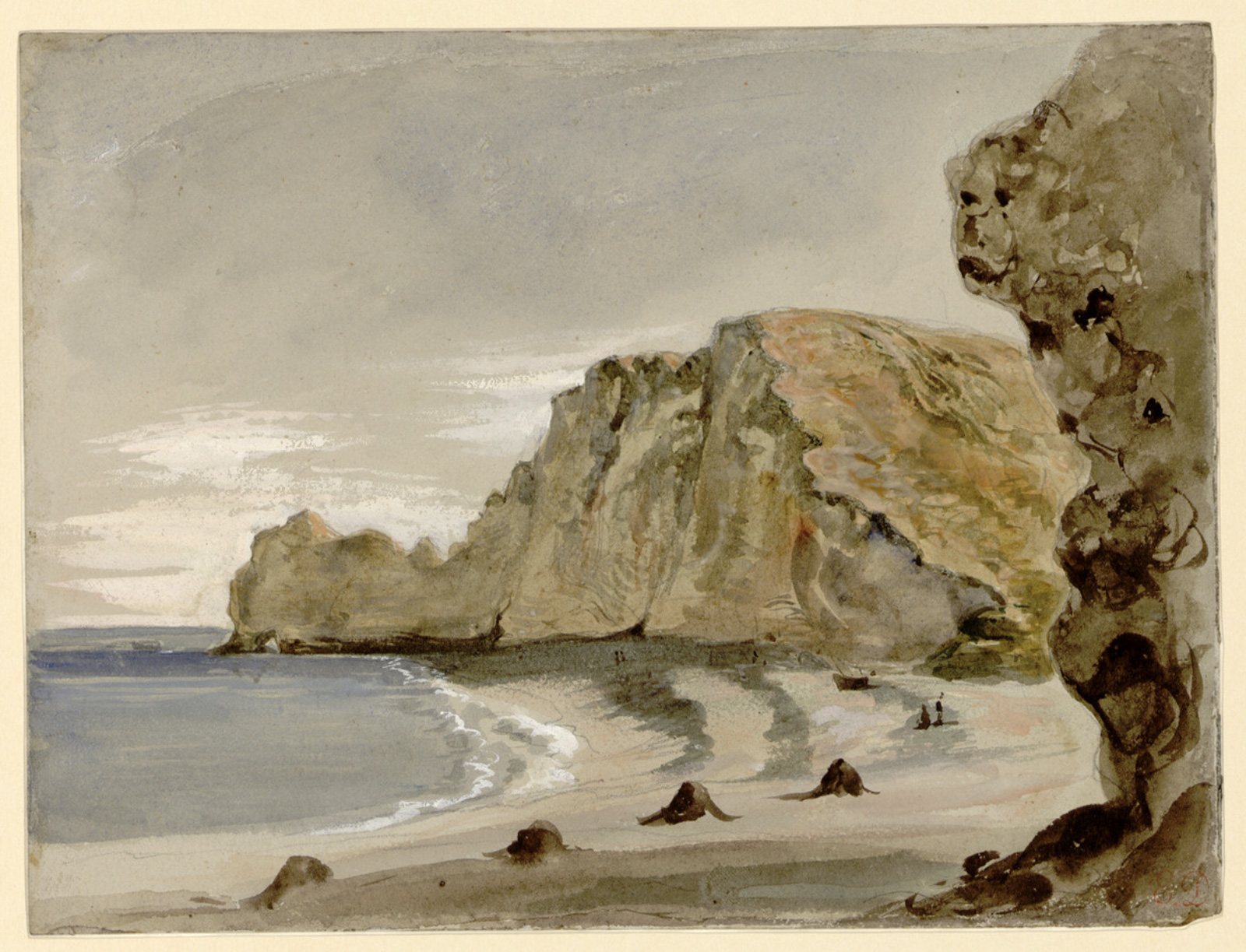 Falaise at Etretat painted around 1849
1876 Alfred Bruyas donated the painting to the musée Fabre
The painting is still in
Montpellier
in the
Musee Fabre
Tourist information sites
about thousands of cities
can be found in the
Phone Book of the World / PBof.com
PBof.com/city
PBof.com/etretat