The Impressionist painter Eugene Le Poittevin (1806 - 1870)
lived near Etretat.
He was born and died in Paris .
Le Poittevin had early and lifelong success
as a landscape and maritime painter.
He had studied in the Paris
Ecole des Beaux Arts
1831
Le Poittevin discovered Etretat with the paintzr Eugene Isabey.
1851
Le Poittevin built "La Chaufferette" a chalet in Etretat,
next to the house of Guy de Maupassant.
Gustave Courbet
came to stay with Le Poittevin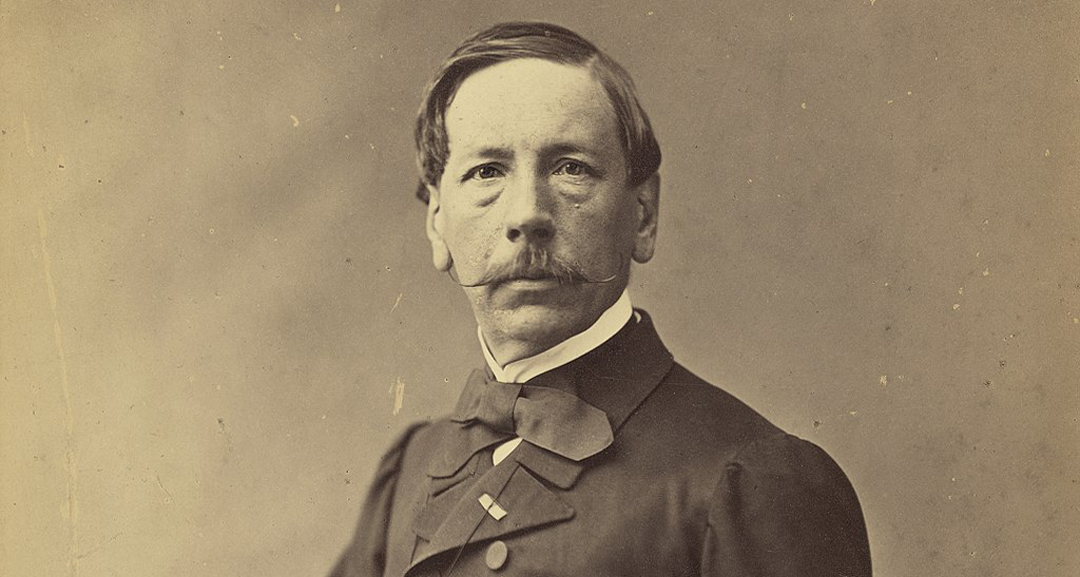 photo of Eugene Le Pottevin by Nadar around 1861

View from the cliff of Amont painted 1842
The painting is in
Fecamp
in the
Musee de le Precherie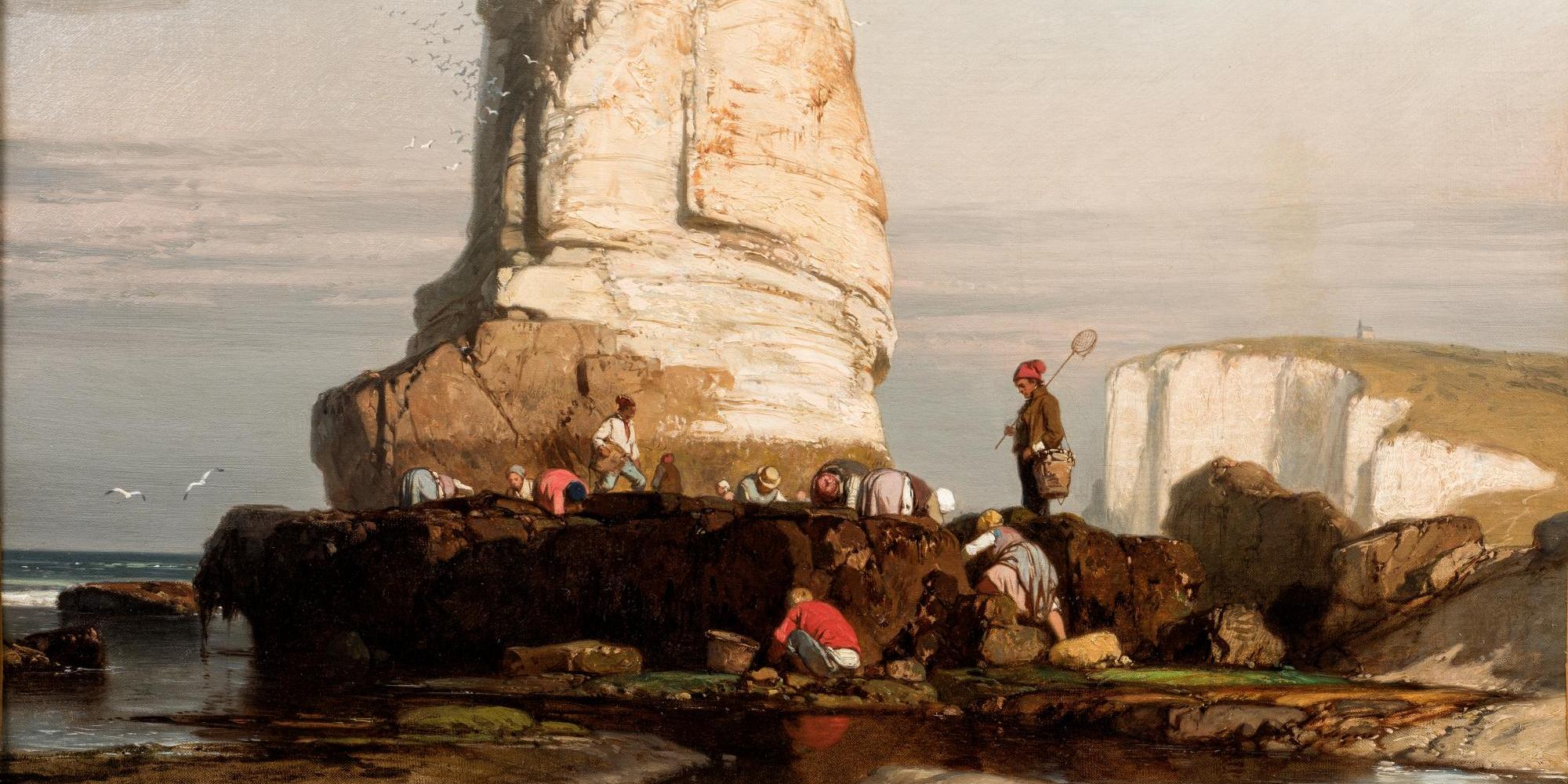 Etretat Fishermen painted 1860
The painting is in
Fecamp
in the
Musee de le Precherie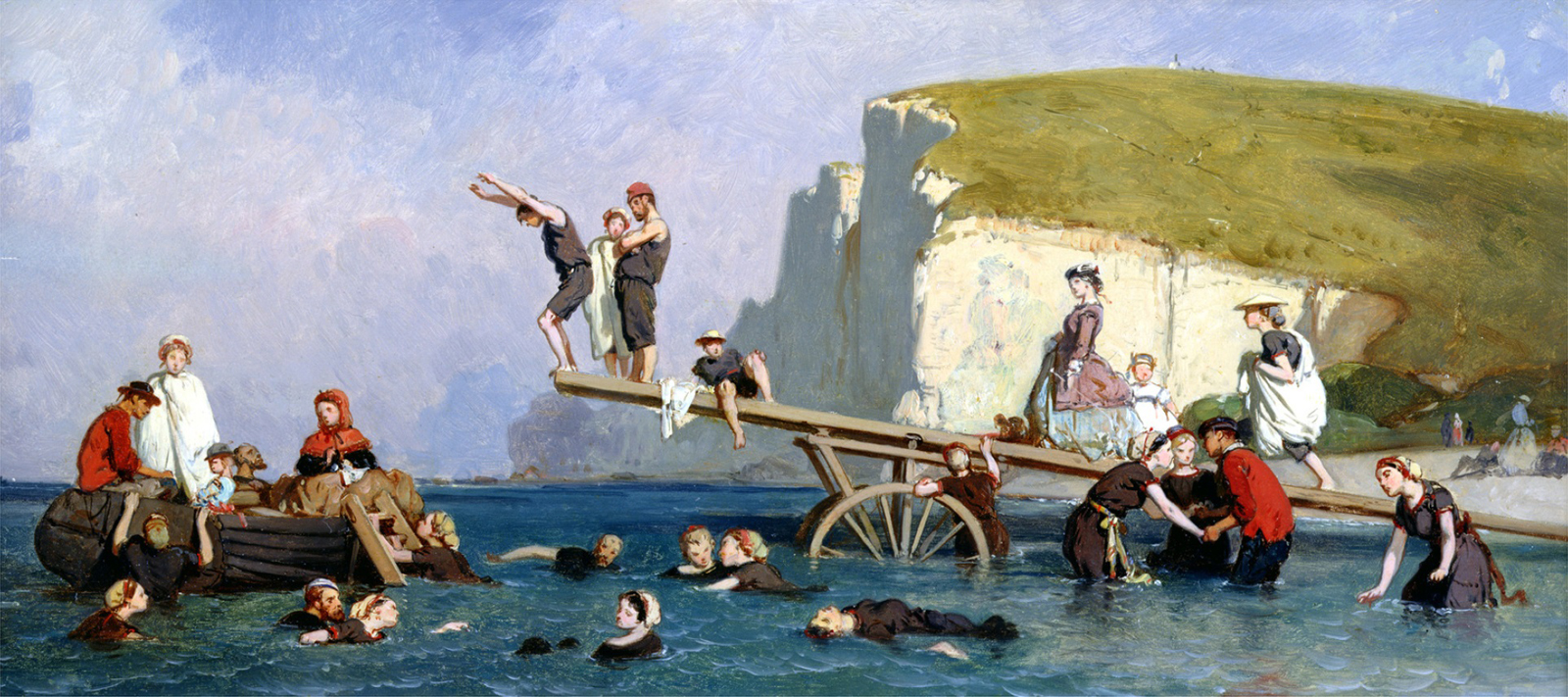 Bathing at Etretat painted 1860
The painting is in
Caen
in the
Association Peindre en Normandie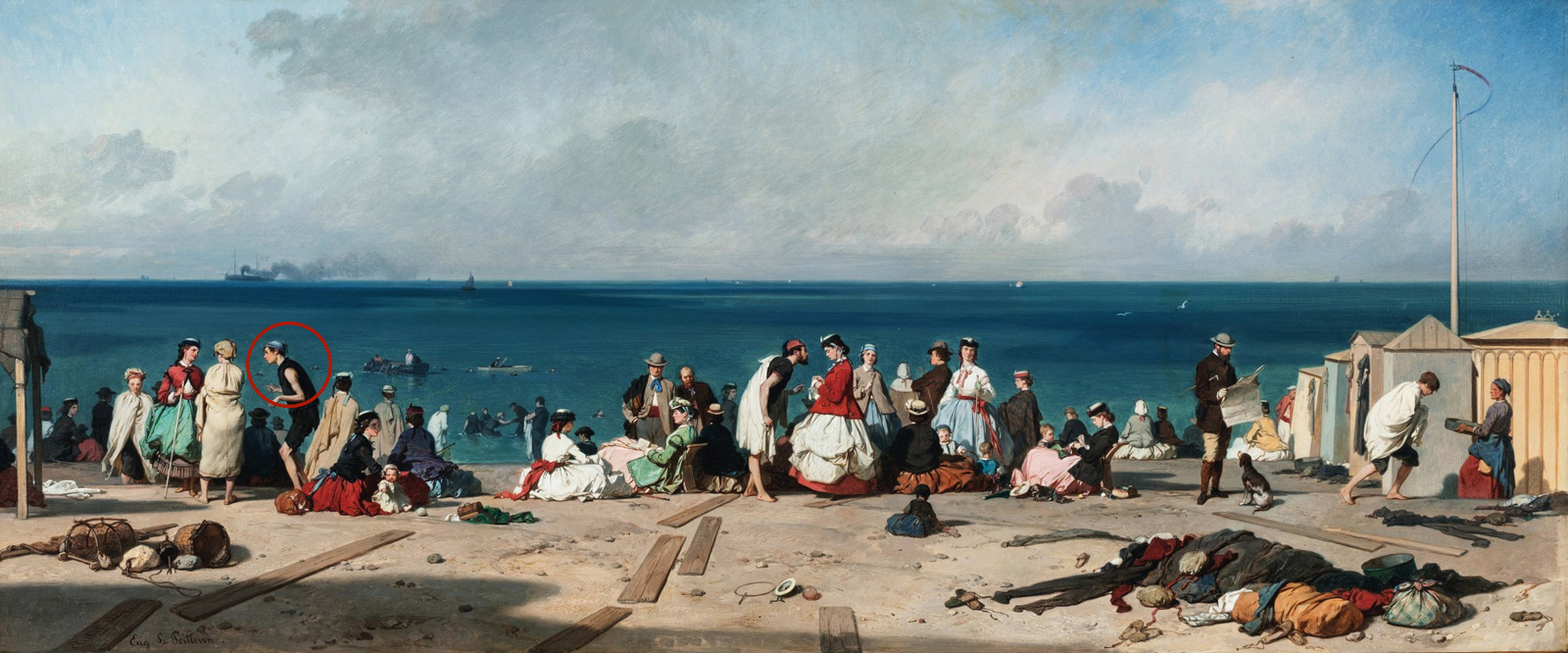 Les Bains at Etretat painted 1864
The painting includes Guy de Maupassant (red circle)
1865 The painting was aquired by Napoleon III to be in the Palais de l'Eysée
It later belonged to
Empress Eugenie
who left it to her nephew
2020 the painting was auctioned by
Sothebys
for 226.800 euro
The painting is in a private colection
Tourist information sites
about thousands of cities
can be found in the
Phone Book of the World / PBof.com
PBof.com/city
PBof.com/etretat